Erasmus+ Call for Proposals 2022 is published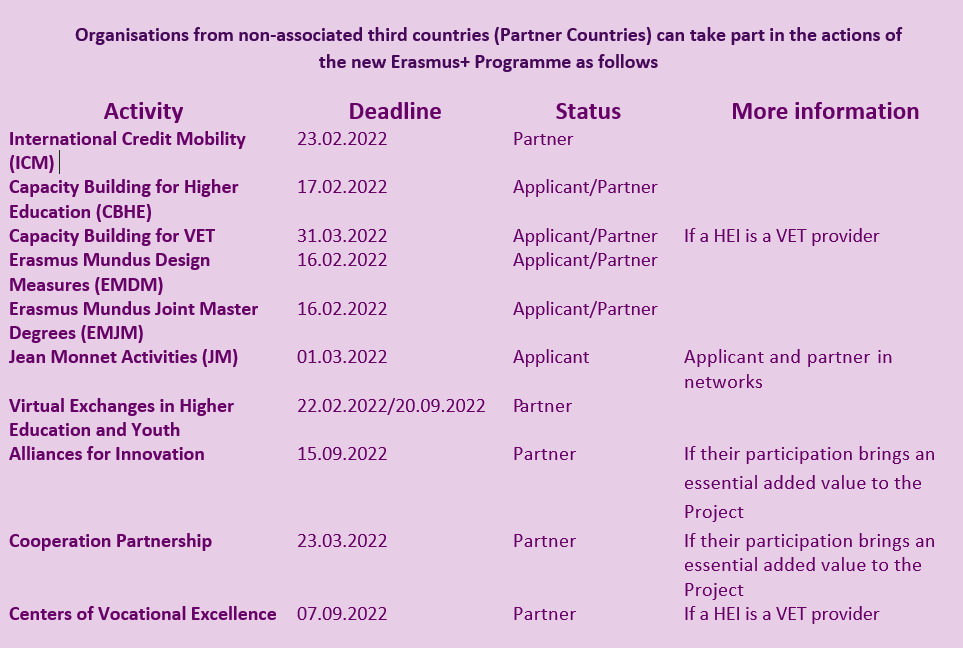 The European Commission launched the calls for proposals under Erasmus+ call for 2022, following the adoption of the 2022 annual work programme. With an increased budget of nearly €3.9 billion for the next year, Erasmus+ will continue to provide opportunities for study periods abroad, traineeships, apprenticeships, and staff exchanges and cross border cooperation projects in different areas of education and training, youth and sport.
The total budget available for Erasmus+ from 2021 to 2027 amounts to €26.2 billion, complemented with about €2.2 billion from EU's external instruments. Erasmus+ mobility and cooperation projects support the green and digital transitions, while fostering active citizenship and greater participation in democratic life. Since the start of the Covid-19 pandemic, it also contributed to the resilience of education and training systems. Inclusion remains a core principle of the programme to allow more people to learn and participate in international projects but also to reach out to increasing numbers of people with fewer opportunities.
Posted in: News & Events, News & Events 2021