Save the Date! May 9 Live Q&A with Erasmus Mundus Students from Armenia, Brazil and Ecuador
All those potential applicants for Erasmus Mundus Master's scholarships are welcome to join our online Q&A session with 3 Erasmus Mundus scholarship holder international students enrolled in the "Impact Entrepreneurship" (EMMIE) Joint Master's Program.
EMMIE is a specially designed and dedicated Master's program for those who wish to contribute to the transition of our society into a more sustainable and inclusive world through the implementation of entrepreneurial projects. Its curriculum is built on a 90 ECTS program spread over 18 months and organized by 3 of the best European Business Schools in Zagreb, Vilnius, and Liège.
The meeting will be held on May 9, 14:00 Armenian time via Zoom Platform.
Pre-registration is required via the following link till May 7: https://shorturl.at/ewFIQ
The meeting is open to all potential applicants worldwide and will be held in English only. 
You can find below  the short bios of our speakers:
Ani Baldryan (Armenia) is one of the 76 Erasmus Mundus scholarship holders from Armenia (2004-2022) and has a background in Sustainable Chemistry. Nevertheless, Ani has always been very passionate about developmental issues and entrepreneurship.  Currently, she is doing her Erasmus Mundus joint Master's program in "Impact Entrepreneurship" (EMMIE).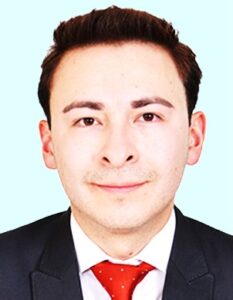 Jason Bonete (Ecuador) is 27 years old and has a Bachelor's degree in Mechanical Engineering with a focus on Business Engineering and is currently enrolled in the "Impact Entrepreneurship" EMMIE program. He has an extensive experience in accounting, teaching and maintenance management. Jason is a big fan of strength sports.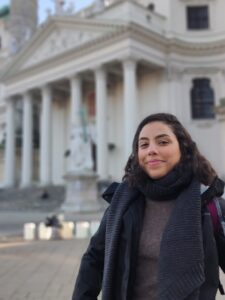 Ana Carolina Sanches Fernandes (Brazil) is also enrolled in the Erasmus Mundus "Impact Entrepreneurship" joint Master's program. Her background is in gastronomy and hospitality from the Federal University of Rio de Janeiro․  Her previous experiences include food production and logistics in the Brazilian Food Industry, with a most recent focus on the beverage market. She is a co-founder of a sustainable and seasonable beverage brand called "Barô".
Posted in: News & Events, News & Events 2023