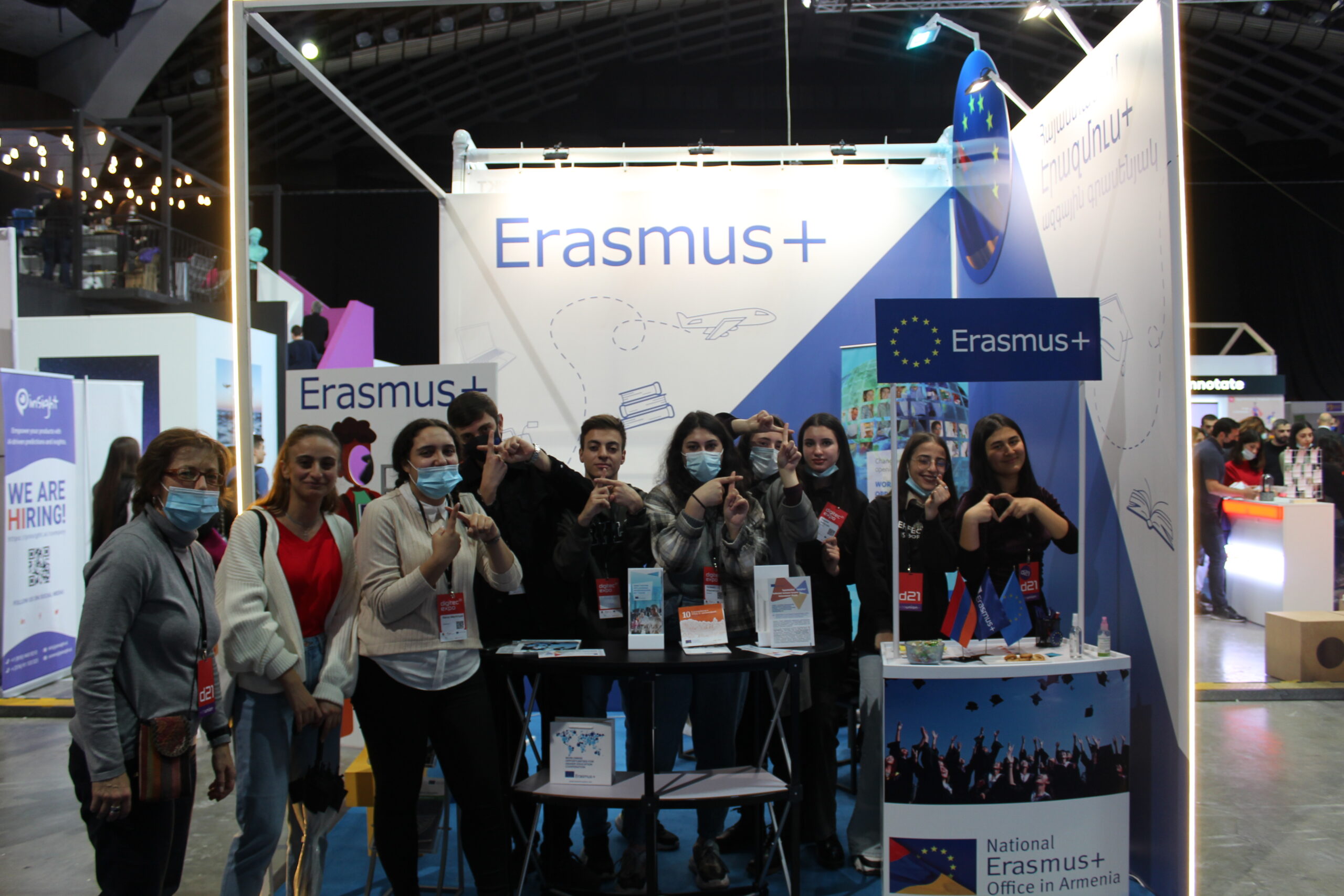 03 November 2021
By: Erasmus Plus
Comments: 0
DigiTec Expo 2021
From 29 to 31 October DigiTec Expo 2021 was held in parallel with DigiTec Summit. The event was co-organized by the Ministry of High Technology Industry of Armenia  and Union of Advanced Technology Enterprises (UATE).
National Erasmus+ Office in Armenia was presented at the event mainly stressing the Programs in the field of Technologies, Robotics, Engineering offered under the umbrella of Erasmus Mundus Joint Master Degree Scholarships. Though among main intertest areas were International Credit mobility both for the students and faculty, administrative staff of the higher educational institutions, many representatives of HEIs and VET were also interested in CBHE opportunities.
ESN Yerevan candidate Section actively took part in the Expo being represented by around 15 volunteers.
A short video about the event is available here.
Լaunched in 2005, Digitec is the largest technological exhibition in the trans-Caucasus region, and the annual marquee event for Armenian technology. Every year, Digitec showcases the achievements and potential of the rapidly-growing tech industry in Armenia and throughout the global reach of the Armenian technology network. Around 100 companies were represented during the DigiTec 2021.
Posted in: News & Events, News & Events 2021