Call for proposals under Erasmus+ Programme for 2023 is launched
We are pleased to inform you that the new call for Erasmus + 2023 project proposals is officially launched! Therefore, any public or private institution active in the field of education, training, youth and sport can apply for funding under the Erasmus+ Programme.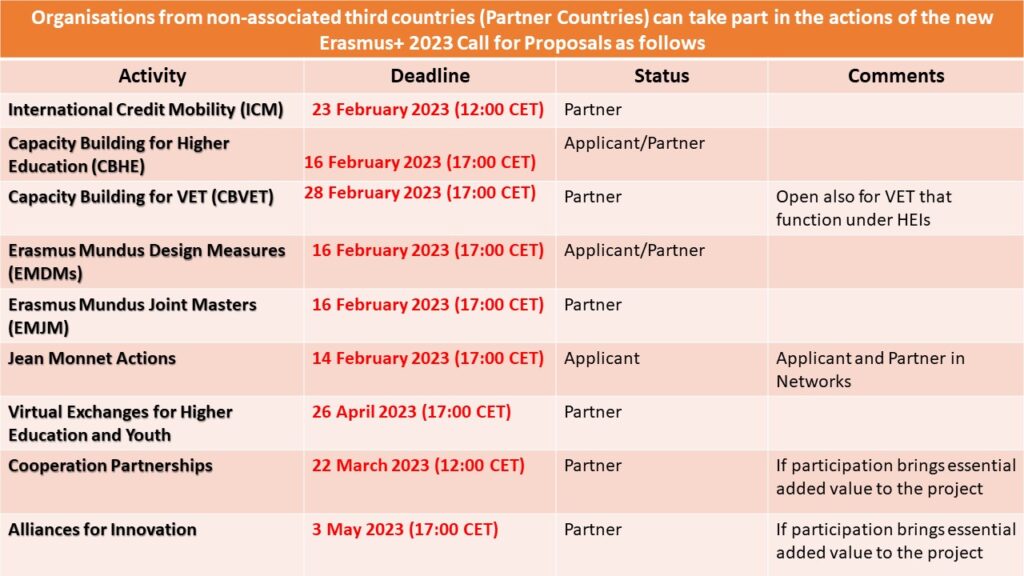 The new Erasmus+ Programme Guide 2023 has also been published containing all the information on how to participate in Erasmus+ projects, including for the institutions from the Republic of Armenia.
Please find below the relevant links:
All applications for Erasmus+ projects are to be submitted online through the European Commission's Portal for Funding and tenders opportunities. The total budget of the Call 2023 for Education and Training is €2 980,70 million, excluding Jean Monnet Actions (€26,22 million).
Erasmus+ is continuing its support for inclusion, digitalization, green technologies, active citizenship and greater participation in democratic life.
More information: European Commision Press release on the new Erasmus+ Call for Proposals 2023
Posted in: News & Events, News & Events 2022